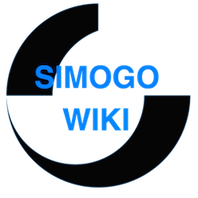 Simogo is an independent game developer based in Malmö, Sweden, and was founded in 2010 by Simon Flesser and Magnus 'Gordon' Gardeback. They are responsible for a number of award-winning iOS titles, including Year Walk, Beat Sneak Bandit and more.
Click here to read the full article.

Wow it's been 2 years already! Time flies when you're not having fun.

After a bit more than two years to the day, we are finally back at it! I've been really busy finishing off the last gnarly bits of…

Read more >

The main reason I wanted to create this blog post was to address the recent inactivity on the wiki.

It is with great regret that I announce that the wiki will be put on another hiatus until further no…

Read more >

We've recently scoured through the Simogo blog and have organised a bunch of links to the soundtracks of their games (plus some other neat stuff!).  Check them out below!

Year Walk (iTunes)
Beat Sneak …

Read more >
The Simogo symbol, all images, videos and games on this site © Simogo 2010-2014.